AZEZANA is an abbreviation of Arzoe Zane Afghan and stands for "Hope of Afghan women". It was prompted by the belief that teaching a transferable skill to thousands of widows, female orphans and women in need would mean providing an opportunity to enter a world of economic independence and dignity.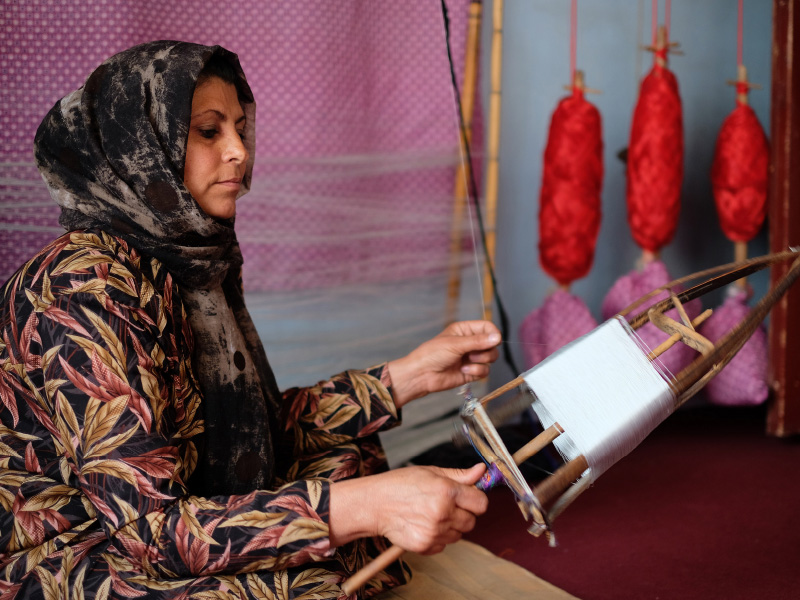 Despite the demise of the Taliban, widows and female orphans still face significant challenges, rendering them one of the most vulnerable groups in Afghanistan.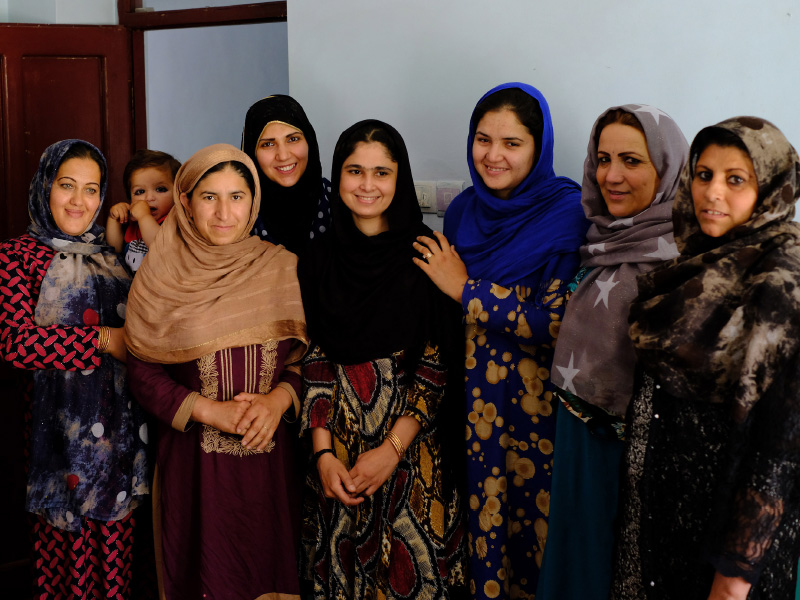 Friends and family members always told me I would not be able to do this kind of work. Usually men are weavers in Afghanistan and hence it is supposed to be too straining for women. So for every item that I produce, I take great pride because I have made it against all odds.
AZEZANA trains Afghan widows and female orphans in the art of silk and cashmere weaving and provides them with a sustainable income. We strongly believe that education is pivotal for rebuilding Afghanistan and are providing daily education to all our employees. Furthermore, all AZEZANA employees are offered healthcare and medical treatment.